Testing The 'Freeman' Hypothesis

More excerpts from the Project Freeman Slide Show Presentation...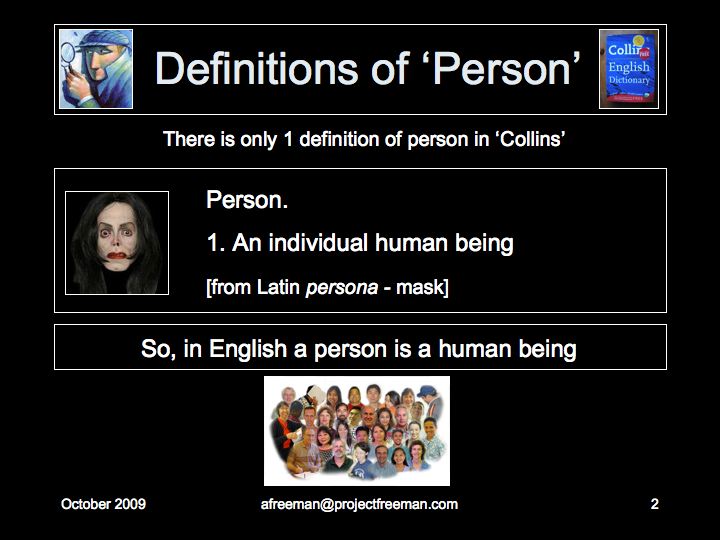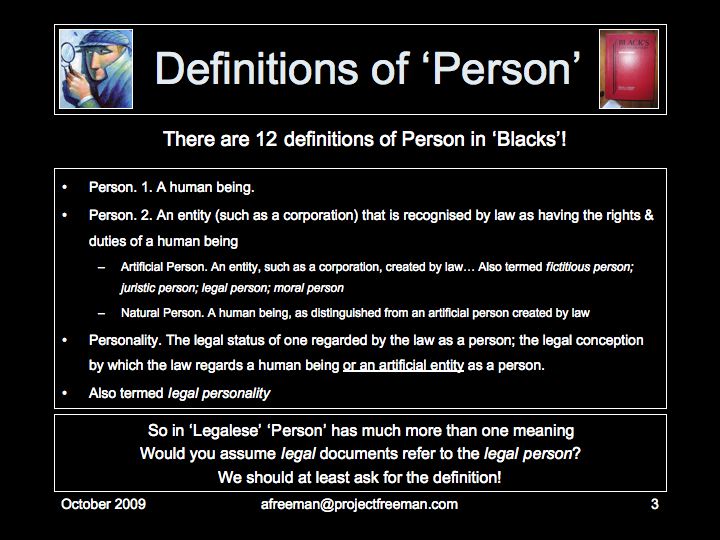 An interesting additional point here is that "human being" is not actually defined in Blacks Law Dictionary,
but it is of course defined in Collins English Dictionary
This suggests that human beings are not recognised to exist in law and adds more weight to the concept that
it is the legal person which is referred to in legal/commercial documents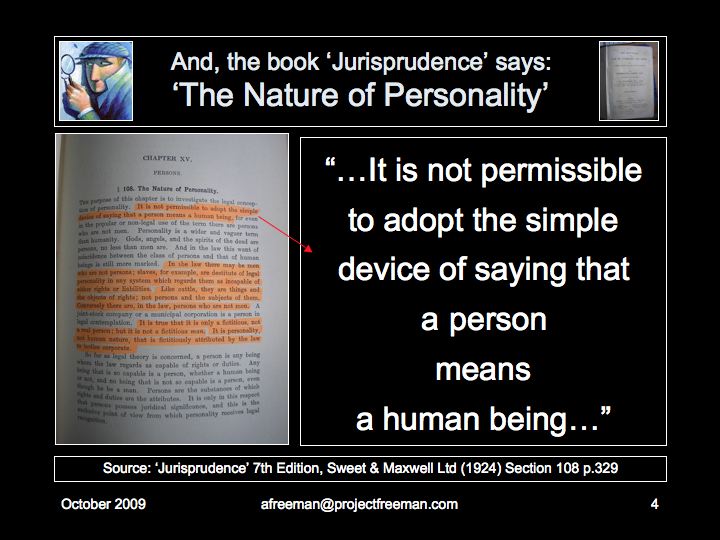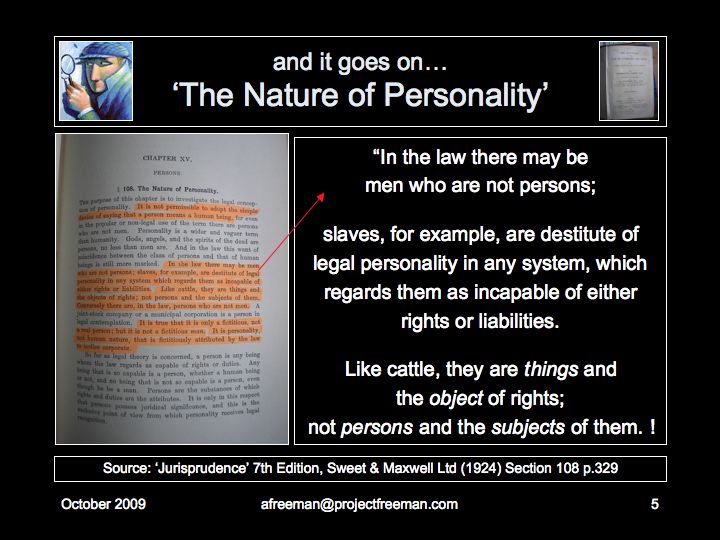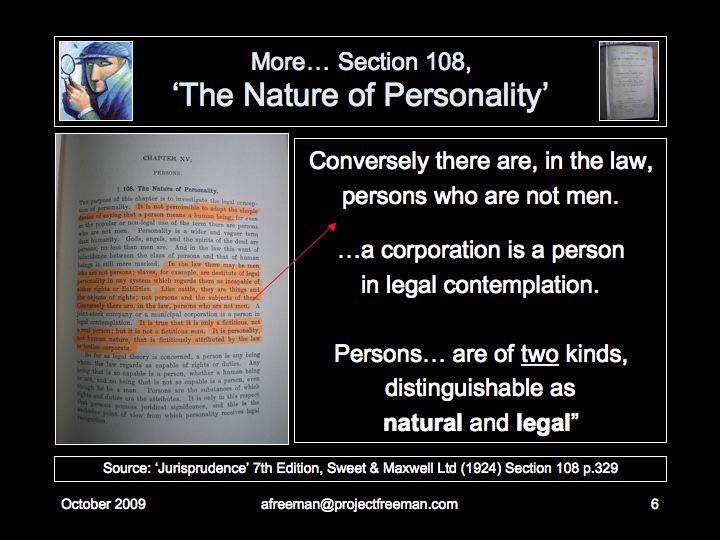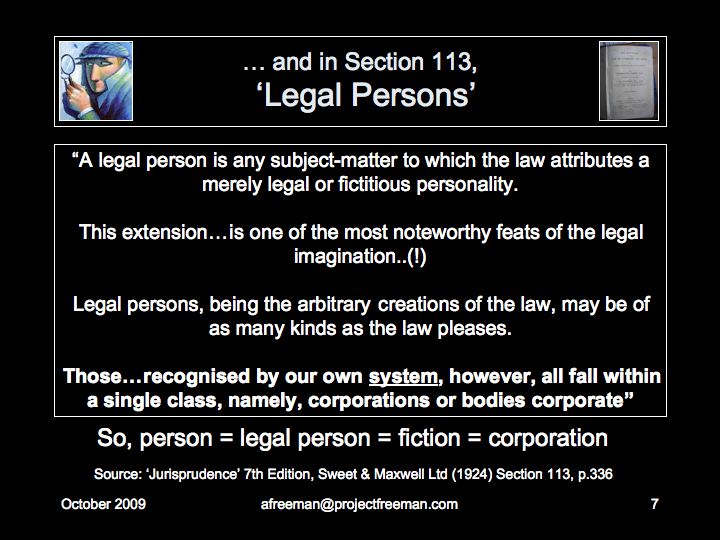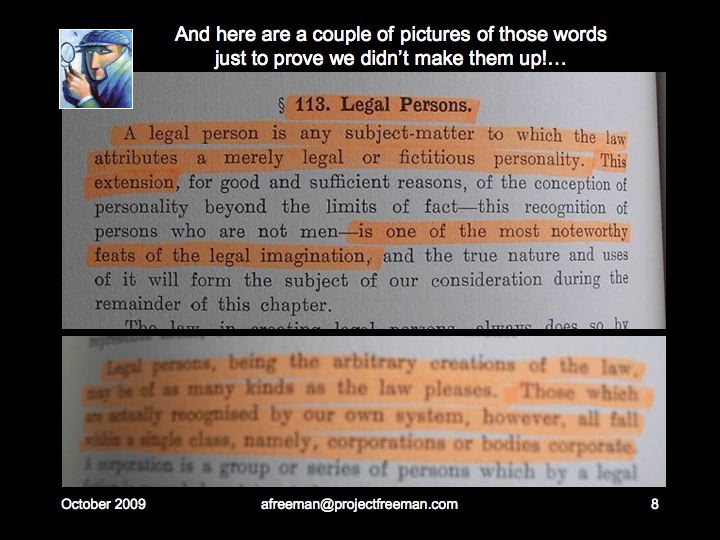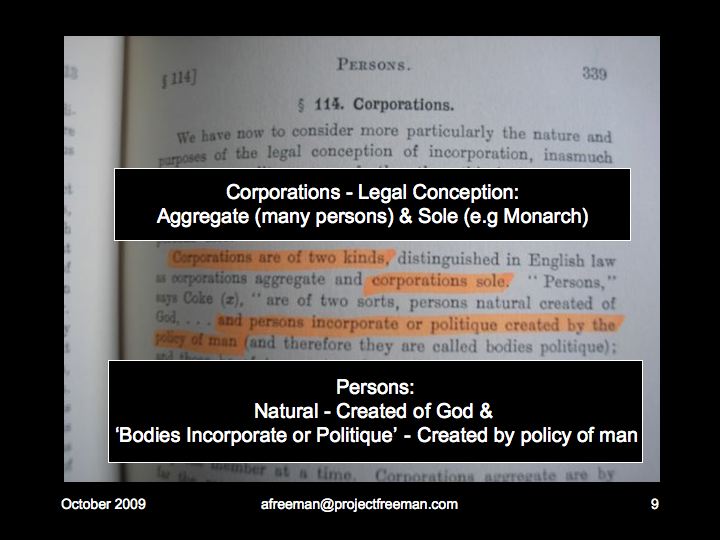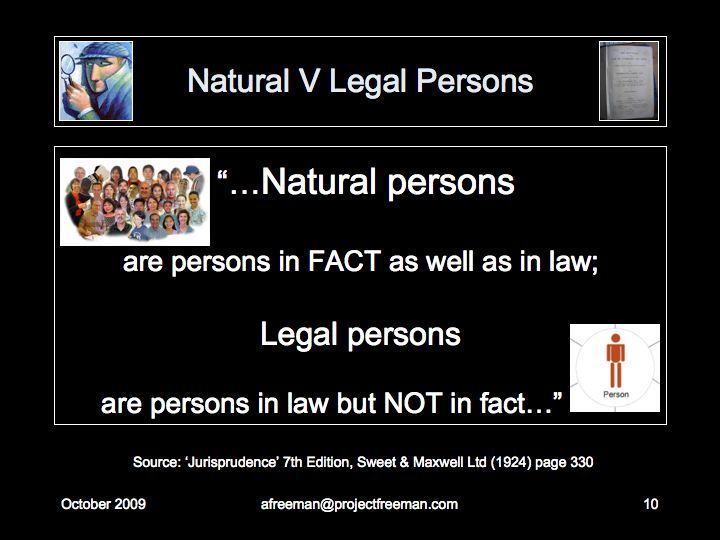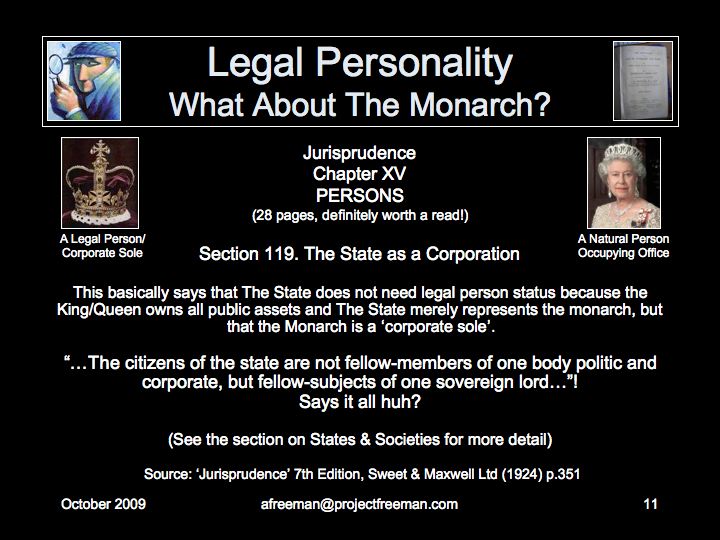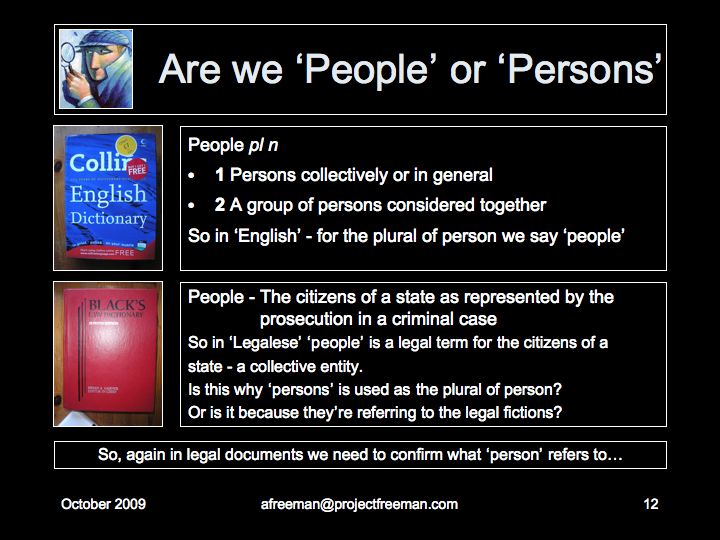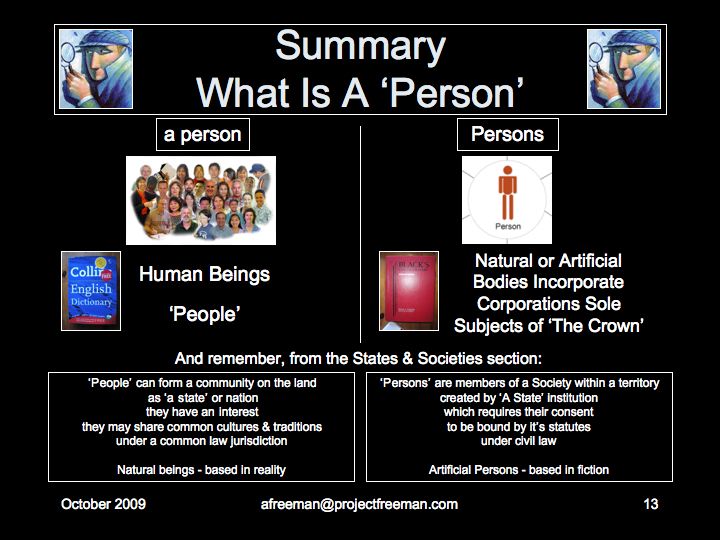 Conclusion:
80% Yes
There is no doubt from our research that one form of 'person' is a legal fiction
However many Freeman web sites and references skip the fact that Blacks Law Dictionary also defines person as a human being,
but then the same dictionary does not actually define "human being"!
Apparently the legal fiction 'person' was created so that corporations could be treated under law as if they were people (e.g. tried, prosecuted etc.)
but it appears that the concept has since been turned on its head in order to trick people into acting on behalf of their legal fiction person...
We can assume that legal documents will refer to the legal person definition but we need to state this as an understanding or assumption and ask for clarification
Having said that, there is no doubt that if it is the legal person being referred to in acts and statutes then this is most definitely a corporation as far as the law is concerned
And all the statutes we have reviewed either do not define 'person' or actually state that 'person' "includes" corporations!
So, overall this aspect of the Hypothesis IS strongly supported by our research