Testing The 'Freeman' Hypothesis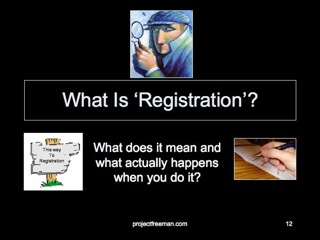 More excerpts from the Project Freeman Slide Show Presentation...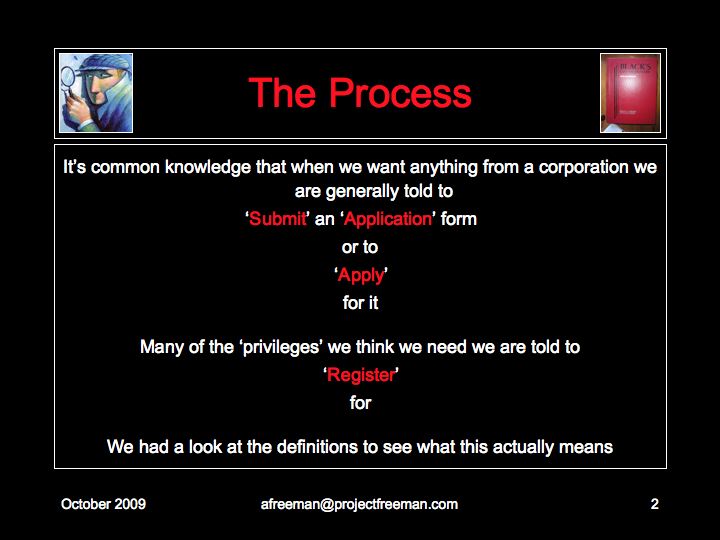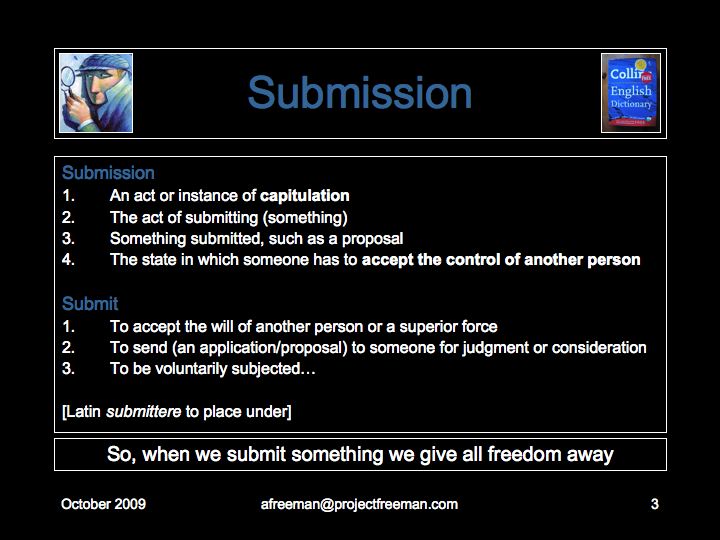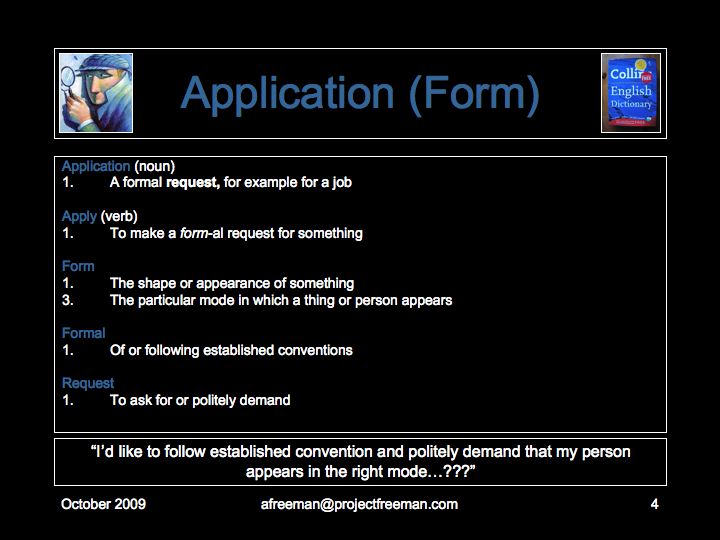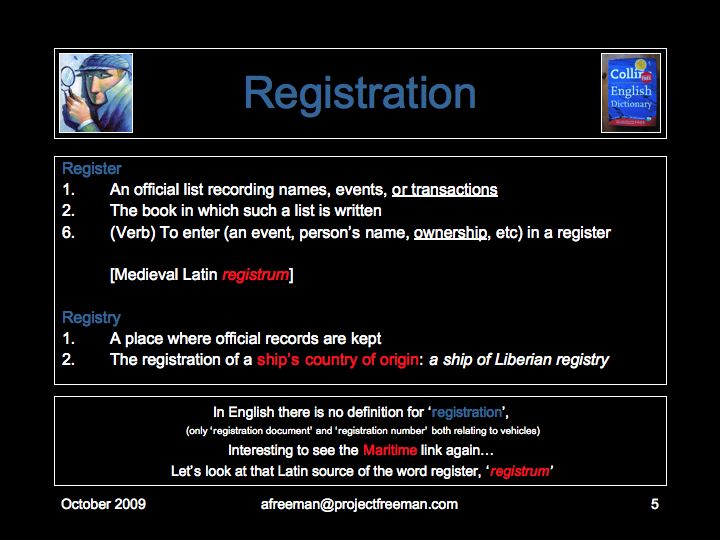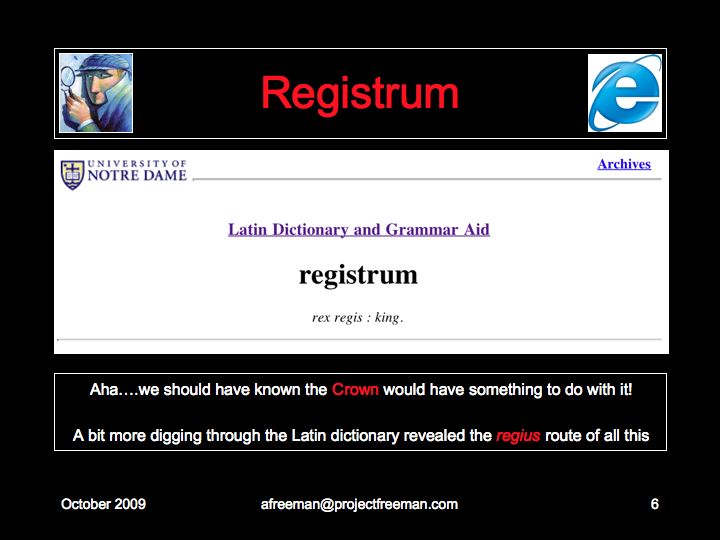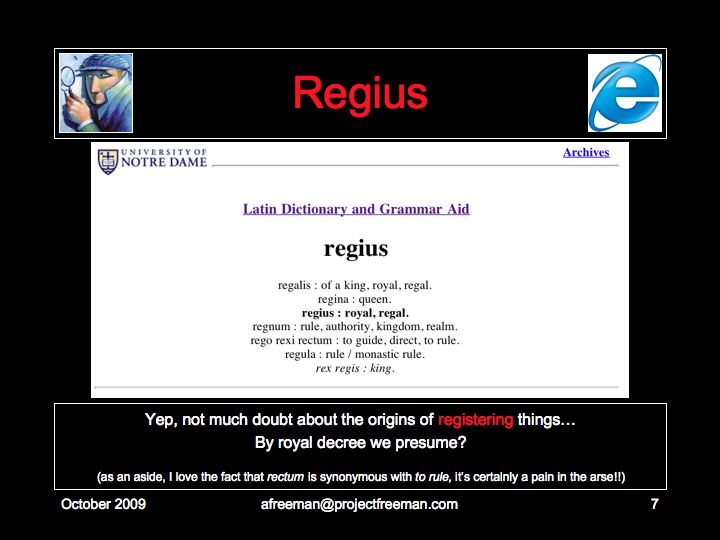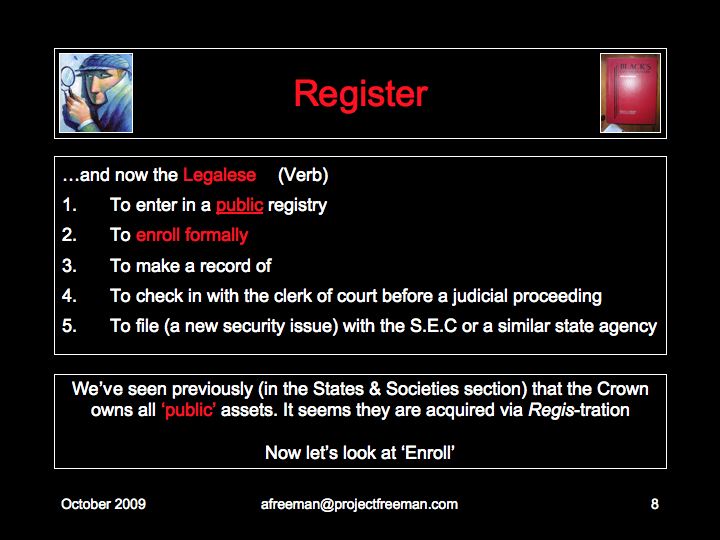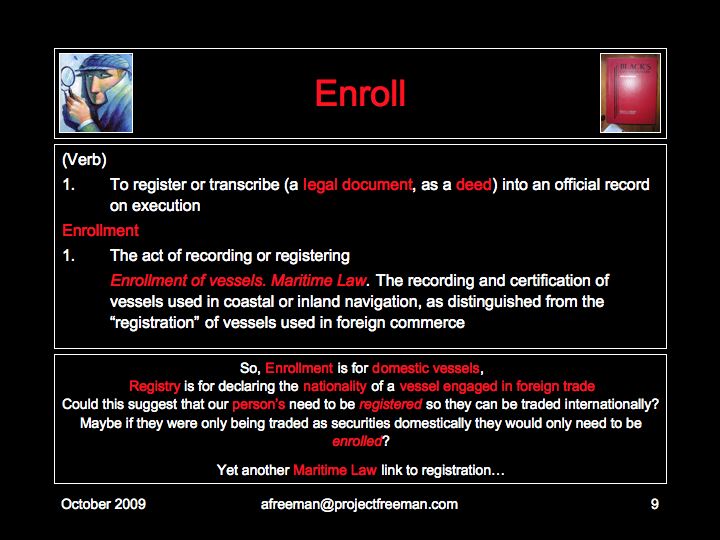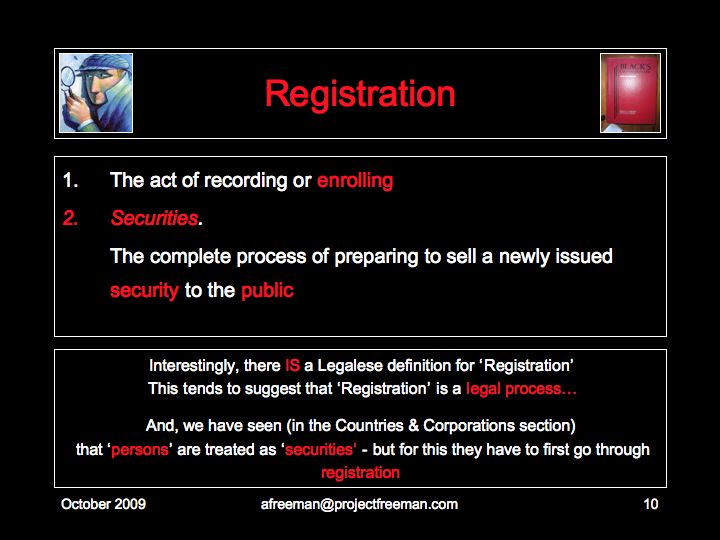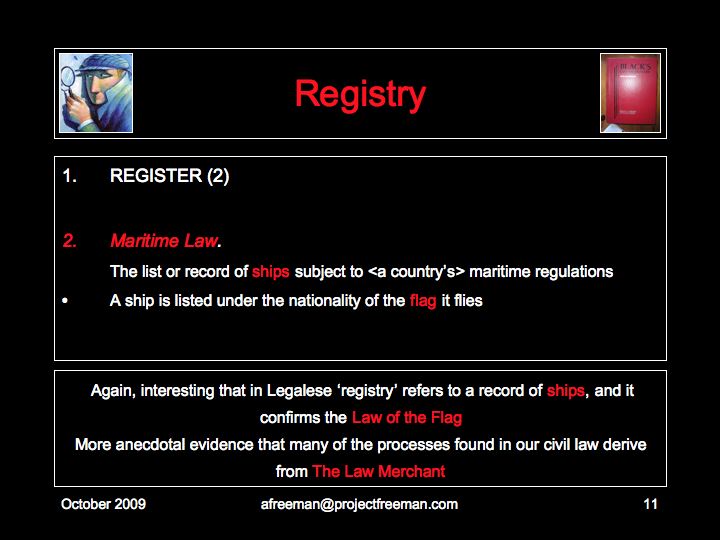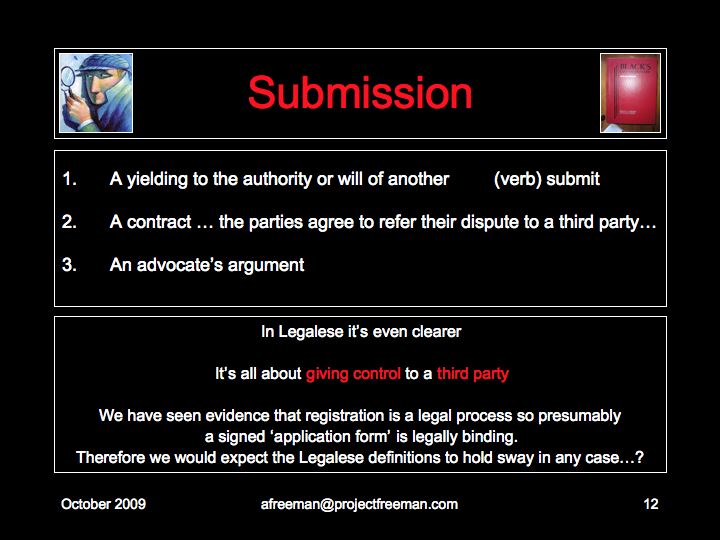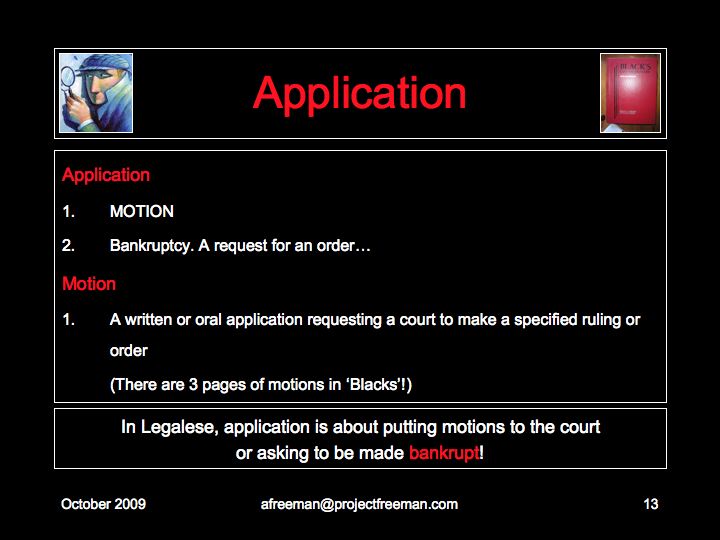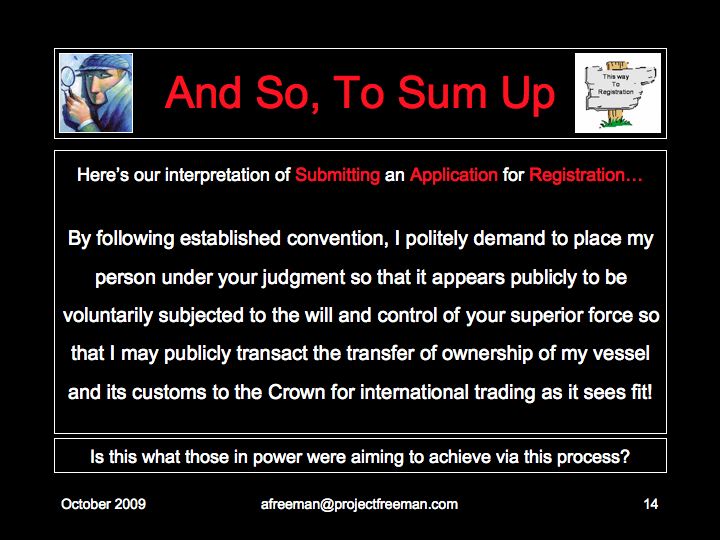 Conclusion:
100% Yes
Registration can definitely be interpreted as giving away control of that which is registered to a third party (The Crown?)
This aspect of the Hypothesis IS supported by research
See also the 'Registration of Birth' page for more...
And for further supporting information, media and reference material see the 'Registration Links' page